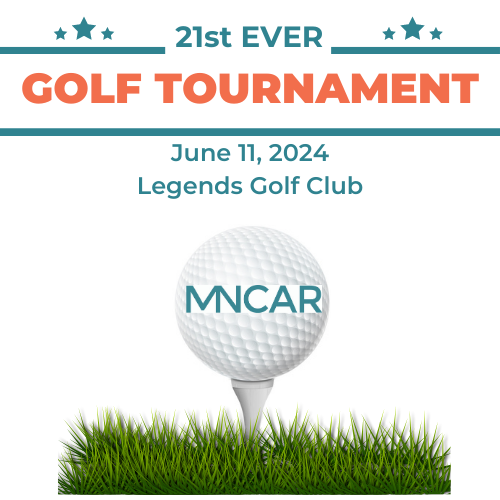 MNCAR's Golf Tournament is an event you do not want to miss! We hear testimonials all the time from members that golfing in this tournament is the most fun and best-organized tourney they play all year. It happens each June and includes amazing sponsors and giveaways, games, food, drinks, raffles, dinner program, networking, and fun! MNCAR donates a large portion of the proceeds to a charity partner each year. 
                                                           REGISTRATION OPENS May 6th, 2024 at 10:00 AM!
Tourney is open to MNCAR Members that are licensed brokers/realtors.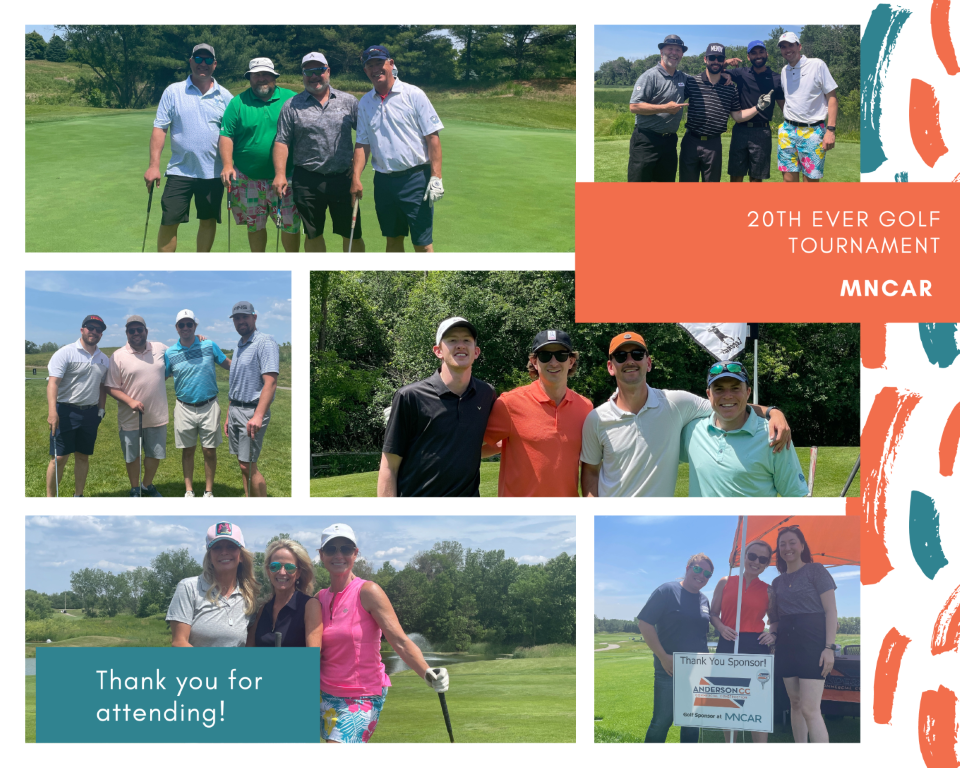 Sponsorship Opportunities- Fills up quickly!
We only open up our golf spots to licensed commercial brokers. So as a sponsor of this event, you can bank on a day of face-to-face networking with 145+ of the industry's most successful commercial agents. We offer hole sponsorships, meal sponsorships, golf ball sponsorships, party cart sponsorships and more.
The policy of MNCAR regarding Hole Sponsorships is as follows:
Golf Hole Sponsorship Priority List:
MNCAR Platinum Level Sponsors*
MNCAR Annual Level Sponsors**
Past year hole sponsors
Past year golf sponsors
Waitlist
*A new Platinum level sponsor may bump a previous year hole sponsor based on number of years hole was sponsored, the date hole sponsorship payment was submitted breaks a tie of the fewest years.
**Annual Sponsors are placed at the top of Priority list based on date sponsorship was paid.
Even if a hole sponsorship is not available for you, MNCAR would love to find a way for your organization to participate in the golf outing. The committee looks at new opportunities every year, let us know if you have a unique way you'd like to participate even if we can't get you on a hole. Email lindsey@mncar.org for more informatioon.
To be added to 2024 sponsor waitlist, email lindsey@mncar.org 
Get access to the best performers in the commercial real estate industry along with top tier educational programming and networking opportunities! With a 1200+ membership base, MNCAR members represent 95% of the listing agent population in the metro area. In addition to broker memberships, MNCAR is proud to offer Affiliate Memberships to vendors, sponsors, and top industry resources also.