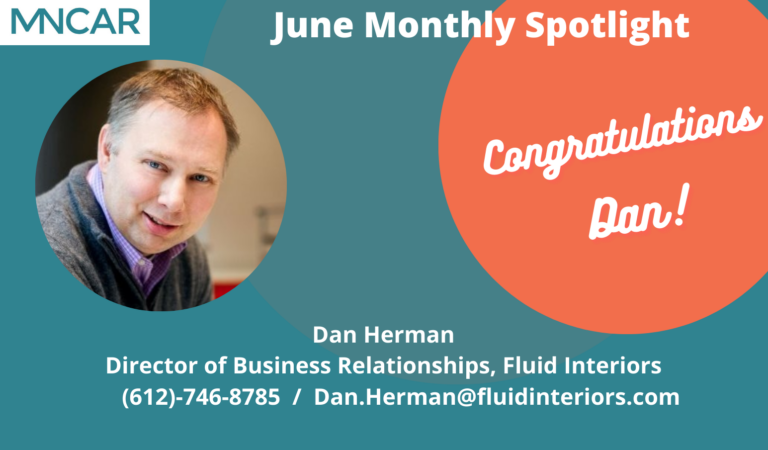 MNCAR –  Monthly Spotlight- Dan Herman, Fluid Interiors
1. In one sentence, what do you want MNCAR members to know about your business?
We sell furniture for engaging spaces and do relocations; Fluid is an interior solutions company that helps organizations understand what the office of the future needs to be. 
2. Name one fun fact that makes your company or yourself different from others.
One of Fluid's core values is Impactful. We find purpose and happiness in serving and we wish to make a difference. Our employees have 1440 annual volunteer hours. 
3. Favorite CRE event of the year and why?
The Expo! Such a great time connecting with new and old connections. 
4. Who inspires you in the CRE industry of in your personal life?
My wife and daughters are a great source of inspiration. The integrity that each of them have, the skills, the determination, the work ethic inspire. 
5. What's the next place on your travel bucket list?
Hawaii is next on the bucket list. It is the only US state that my wife has not been to. Growing up both her parents were teachers so when it came time for summer it came time to pack up the camper and travel. Cannot very well reach Hawaii via camper!